Transformation und Weltmarktintegration
Perspektiven der Reformländer Mittel- und Osteuropas in der internationalen Arbeitsteilung
Schlagworte:
Transformation, Osteuropa, Globalisierung, OECD, Ökonomie
Abstract
In the current periocl of a »geoeconomy of competition states«, the reintegration into the international division of labour proves to be a clecisive moment for the formation of coherent conclitions throughout society of capital exploitation for the Central ancl Eastern European states. The opening towarcls the global market is funhermore inevitable clue to the economic modernization process itsclf as weil as clue to the constraint to servicing the 'olcl' ancl 'new' clebts. However, the Central ancl Eastern European states have - often following recommenclations by IMF ancl Worlcl Bank experts - liberalizecl lheir economies uncler extraordinarily clifficult conditions, extremely fast and to an extent without precedence, and surrenclered themselves nearly defenceless to the spontaneously funclioning mechanisms of the global market. The peripherization pressure from the global market which imposes the role of low-wage countries and/or extraction economies upon the transformation economies, is hardly opposed by the help from the Western industrializecl countries which is dominated by concurring interests, and is insufficient and often misled. There are a Jot of indications that the re-integration of the East into the international division of labour will take place in the shadow of socio-economic underdevelopment.
Downloads
Keine Nutzungsdaten vorhanden.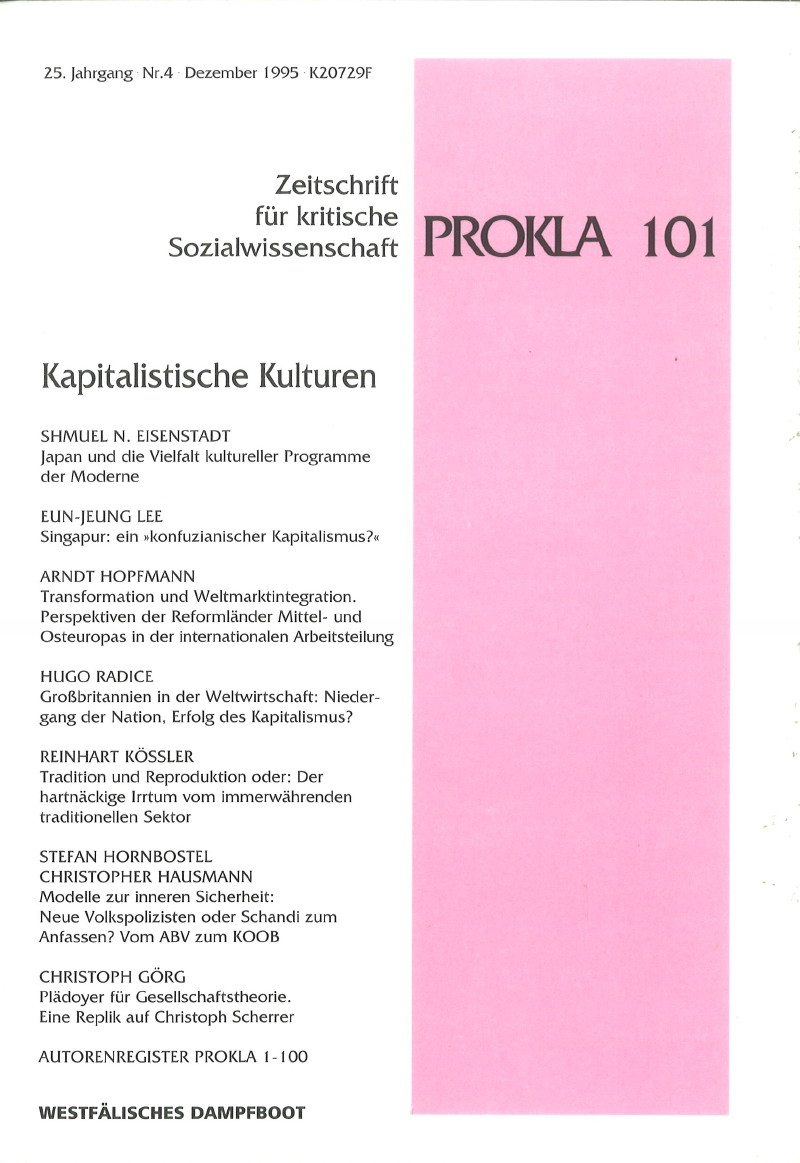 Downloads
Zitationsvorschlag
Hopfmann, A. (1995). Transformation und Weltmarktintegration: Perspektiven der Reformländer Mittel- und Osteuropas in der internationalen Arbeitsteilung. PROKLA. Zeitschrift für Kritische Sozialwissenschaft, 25(101), 541–564. https://doi.org/10.32387/prokla.v25i101.942
Rubrik
Artikel des Heftschwerpunkts