Residuales oder europäisches Wohlfahrtsmodell?
Die EU und die sozialpolitischen Reformen in Mittel- und Osteuropa
Schlagworte:
Wohlfahrt, EU, Sozialpolitik, Europa, Osteuropa, Transformation
Abstract
The study discusses welfare reforms in the Central and Eastern European Countries (CEEC) in relation with the adaptation processes of Western European welfare states on the one hand, the accession preparations of the CEEC on the other. Policy approaches and outcomes are scrutinized for labour market policy, health care, pension systems and family policy in the Czech and Slovak Republics, Hungary and Poland. The study argues that the institutional reforms currently undertaken in Central and Eastern Europe will decide on the future - European or residual - nature of the welfare states in the region. Due to the pre-accession constellation the EU is in a position to influence the path of development and there are good reasons for the EU to promote a European welfare model in the CEEC. However, the European Commission has neither formulated such a model nor contributed to its implementation during the accession preparations.
Downloads
Keine Nutzungsdaten vorhanden.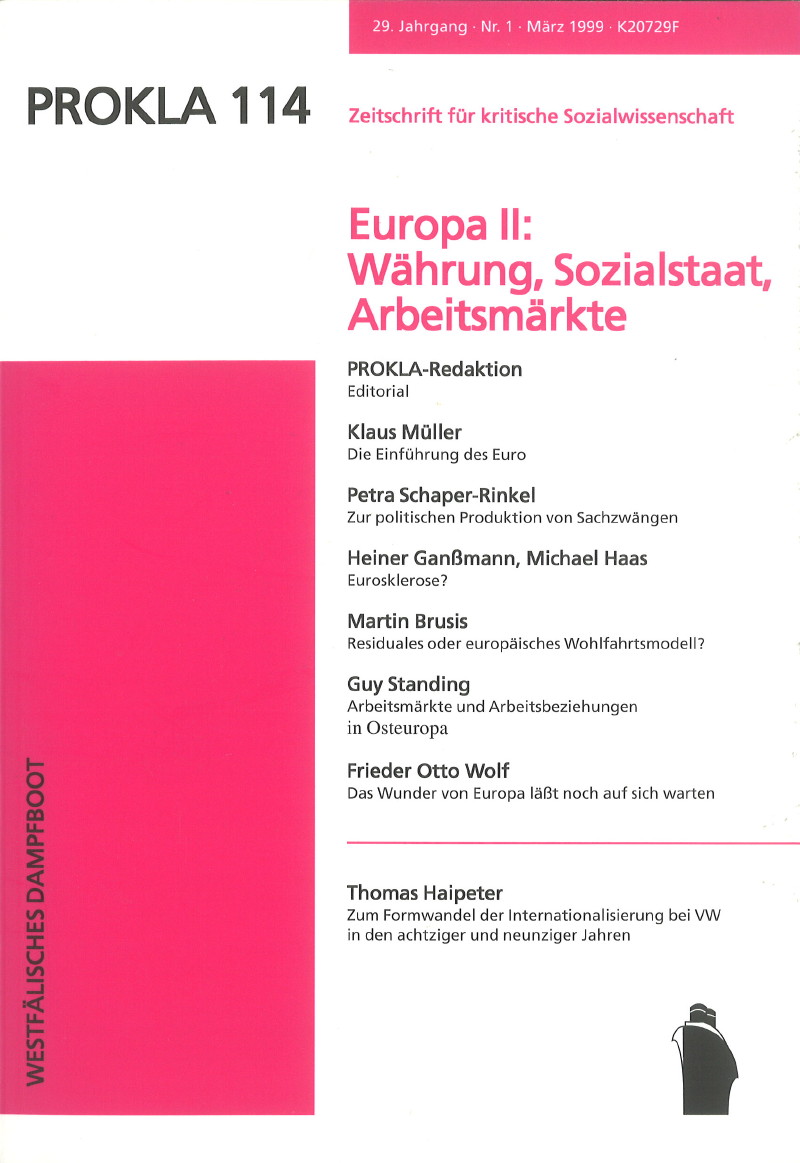 Rubrik
Artikel des Heftschwerpunkts